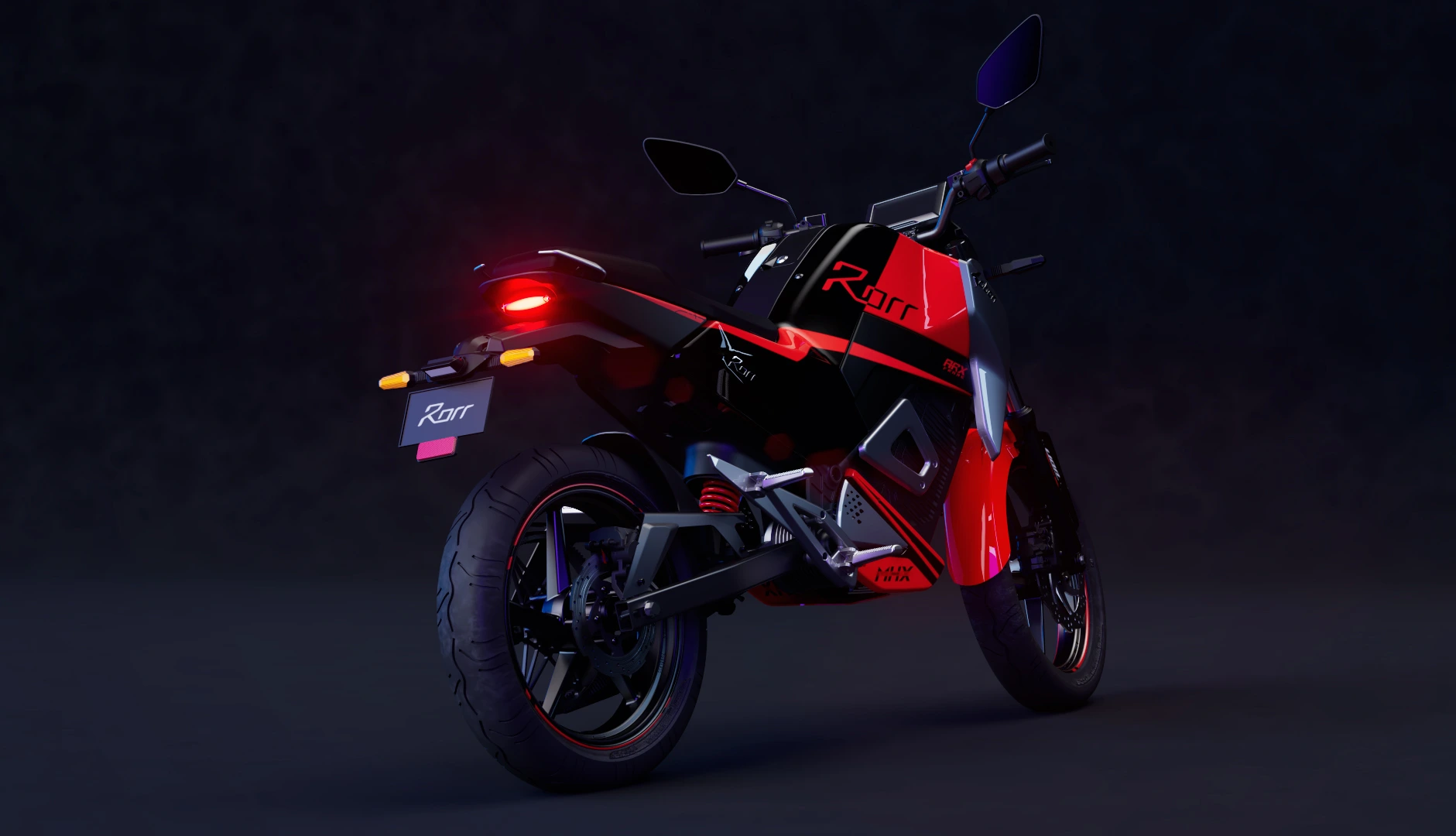 A Comprehensive Guide to Electric Bike Prices in India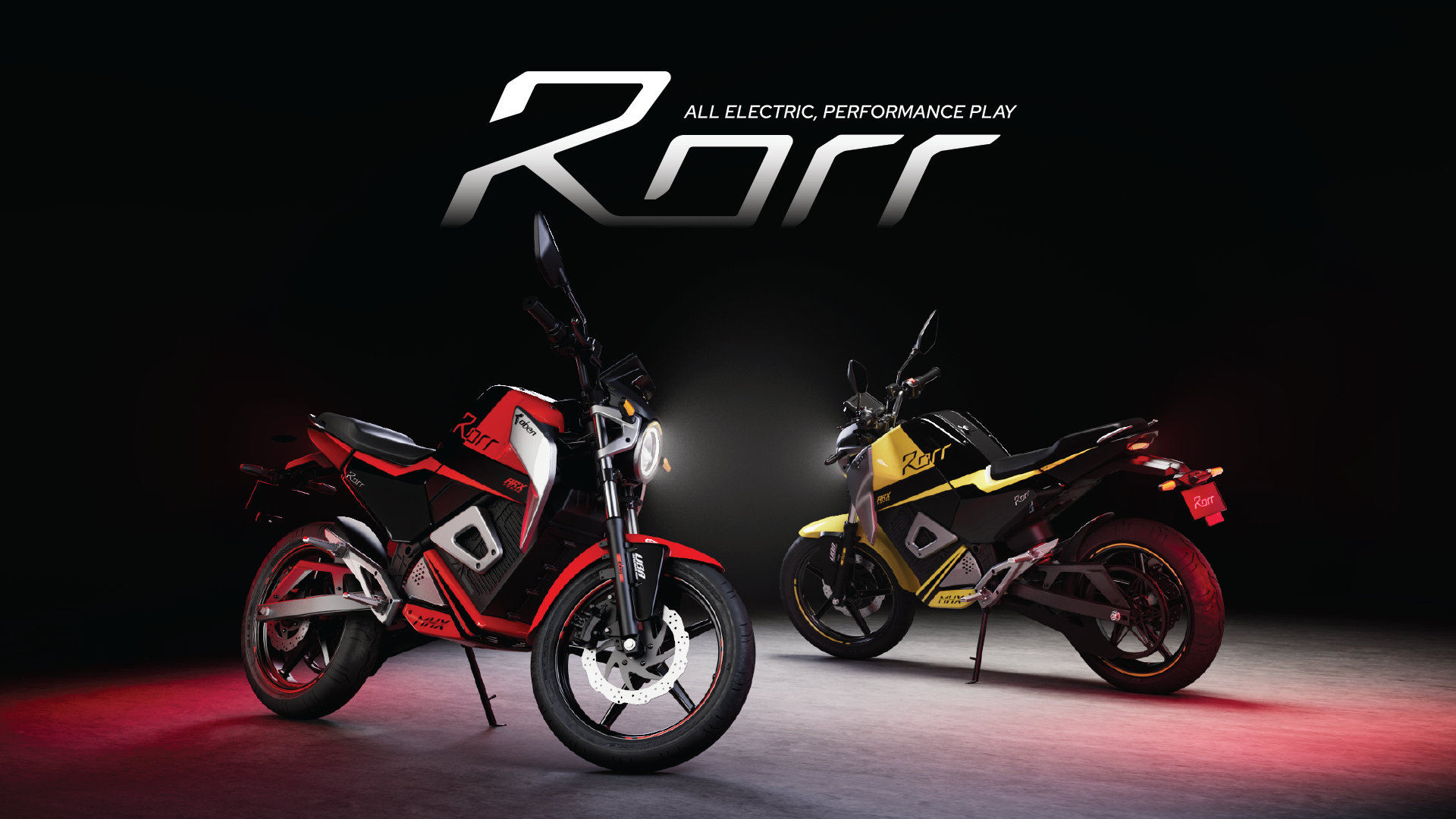 BY
Oben Electric
Fri Aug 04 2023
15 mins read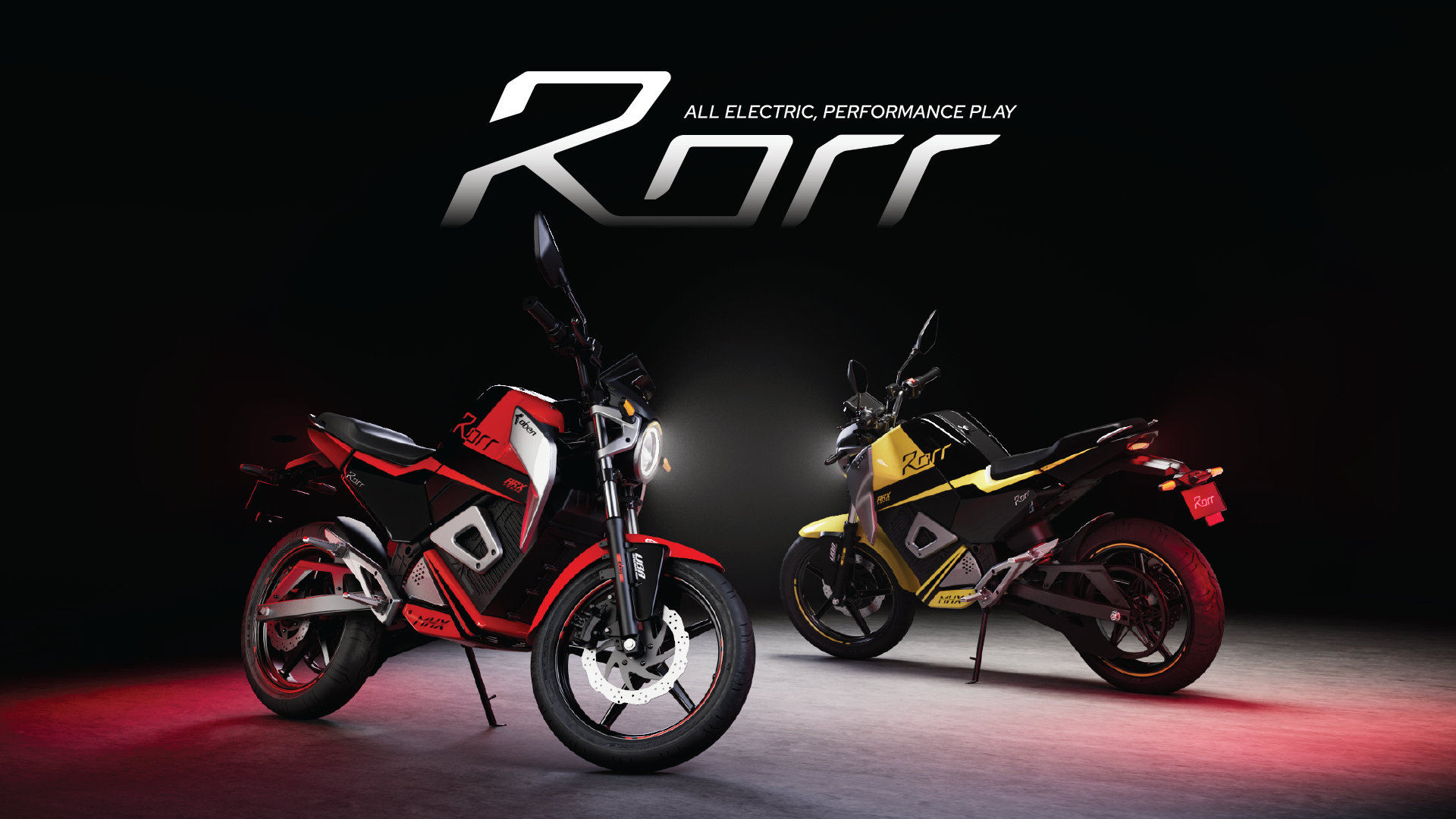 Indian customers have welcomed electric two-wheelers with open arms. In May 2023, the retail sales of electric two-wheelers in India reached a record high of 104,755 units. This marked a remarkable 57% surge compared to April 2023, during which 66,724 units were sold.
With changing consumer demands, rising awareness against climate change, and government initiatives boosting domestic manufacturing, the Indian EV market is growing rapidly. Several players have entered the arena, and customers today have plenty of options to choose from.
If you are looking to buy an electric bike that suits your needs and fits your budget, here is your guide to e-bike prices in India.
EV bikes: An affordable long-term solution
EV bikes can be slightly more expensive than their ignition-motor counterparts. However, the long-term view shows a different story.
Let us understand what makes electric bikes provide greater value-for-money in the long term:
Government subsidies: The Faster Adoption and Manufacturing of Electric Vehicles (FAME) subsidy was introduced by the government to boost EV adoption in India. As of June 2023, the subsidy has been reduced to 15% (of the ex-showroom price) from the earlier 40%. Despite the revision, FAME continues to make EV adoption a stronger proposition over that of their ignition-motor counterparts.
Low maintenance costs: The cost of maintaining an electric motorcycle is much less than the cost of maintaining a petrol bike. Petrol bikes also need more frequent servicing and have a greater number of mechanical components, which ultimately drives up maintenance costs
EV price categorisation
To understand the range of EV bike prices in India, we can categorise available models into:
1. Low-range
Electric two-wheelers in this budget-friendly category can range from INR 40,000 to INR 1 Lakh. Most scooters are in this price segment, with the models in this range being ideally suited for short-distance travel.
2. Mid-range
Between the price range of INR 1 Lakh to 2 Lakh lies the mid-range tier of electric bikes. These bikes feature a sporty look, boast better mileage, and promise good performance. Oben Electric's Oben Rorr also falls in this category and has quickly become one of the most sought-after e-bikes of the year.
3. Premium-range
Electric bikes above INR 2 Lakh fall into the premium-range category. These EVs have higher performance and more extended range, but some bikes of these categories also have higher recharge time to keep up with the performance. Furthermore, bike models in this range are generally imported or foreign-made but assembled in India.
How to choose the right bike for your budget
When you buy an EV, you make a long-term investment. So, it is best to consider your options and make an informed decision. Here is how you can select the right electric bike that fits your budget:
Determine your need: Different individuals have different needs when it comes to their bikes. Some require an electric bike for daily commute, while some seek thrilling off-road adventures. Since electric bike prices change with features and performance, the first step should be to narrow down your purchase purpose.
Fix a budget range: Once the purpose is decided, construct a maximum and minimum spending range as per your budget. This budget should be built based on your ease of payment while keeping the expected EMIs and your financial obligations in mind.
Research: Browse multiple electric bike options for your needs and budget. Look for their reviews, nearest service centres, and features before purchasing.
Test drive: The final step before the purchase should be to take a test drive. Most EV bike companies, like Oben Electric, provide the option to take a test drive, which customers can book on the company's website. A test drive will help you determine whether or not the bike is a good fit for your needs.
Oben Electric bike price in India
Do you believe a mid-range electric bike with power-packed features, good battery backup, and exceptional performance would be right for you? In that case, the Oben Rorr is made for you.
A brainchild of the Bengaluru-based startup Oben Electric, the Oben Rorr - a blend of performance, power, and aesthetics - has quickly gained popularity among EV enthusiasts. The Oben Rorr electric bike price in India starts from INR 1,49,999. This ex-showroom price may slightly differ in locations across the nation. Furthermore, this price is exclusive of state registration charges, insurance charges, lifetime road tax payments, and dealer handling charges.
Oben Electric offers some benefits along with the purchase of the Oben Rorr. These include:
· 3 years or 50,000 km battery warranty
· 3 years motor warranty
· 3 free bike-services
Additionally, several reputed financial institutions offer loan options to customers opting for an EV bike. The monthly EMI will depend on the loan tenure and interest rates offered by the lending institution. Interested customers can finance the purchase by paying around 20% of the bike's cost as a down payment.
To sum up
The EV market in India is growing rapidly, and companies are competing to innovate, delight their customers, and serve their unique needs. Currently, you can find electric two-wheelers starting from INR 40,000 to upwards of INR 6 Lakh on the Indian market. Since this is a long-term purchase, you should assess your needs and budget before purchasing an electric bike.
If you have an all-rounder bike with a reasonable price in mind, look no further than the Oben Rorr. Visit the official Oben Electric website and book your ride today!
Recommended Blogs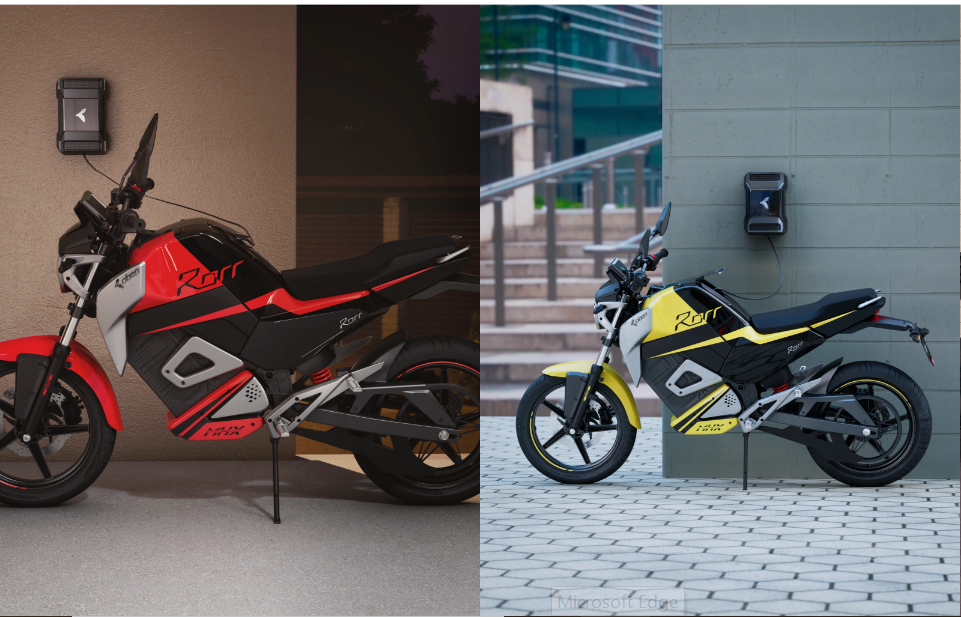 ObenElectric Charging Specialist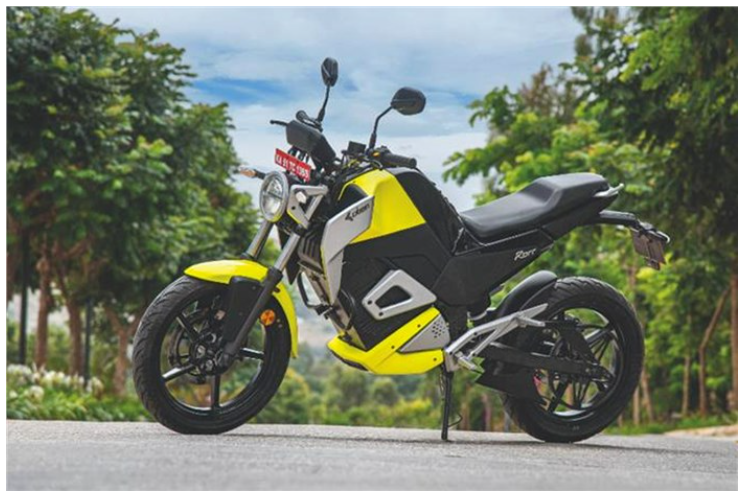 Oben Rorr e-bike deliveries to begin in Q1 2023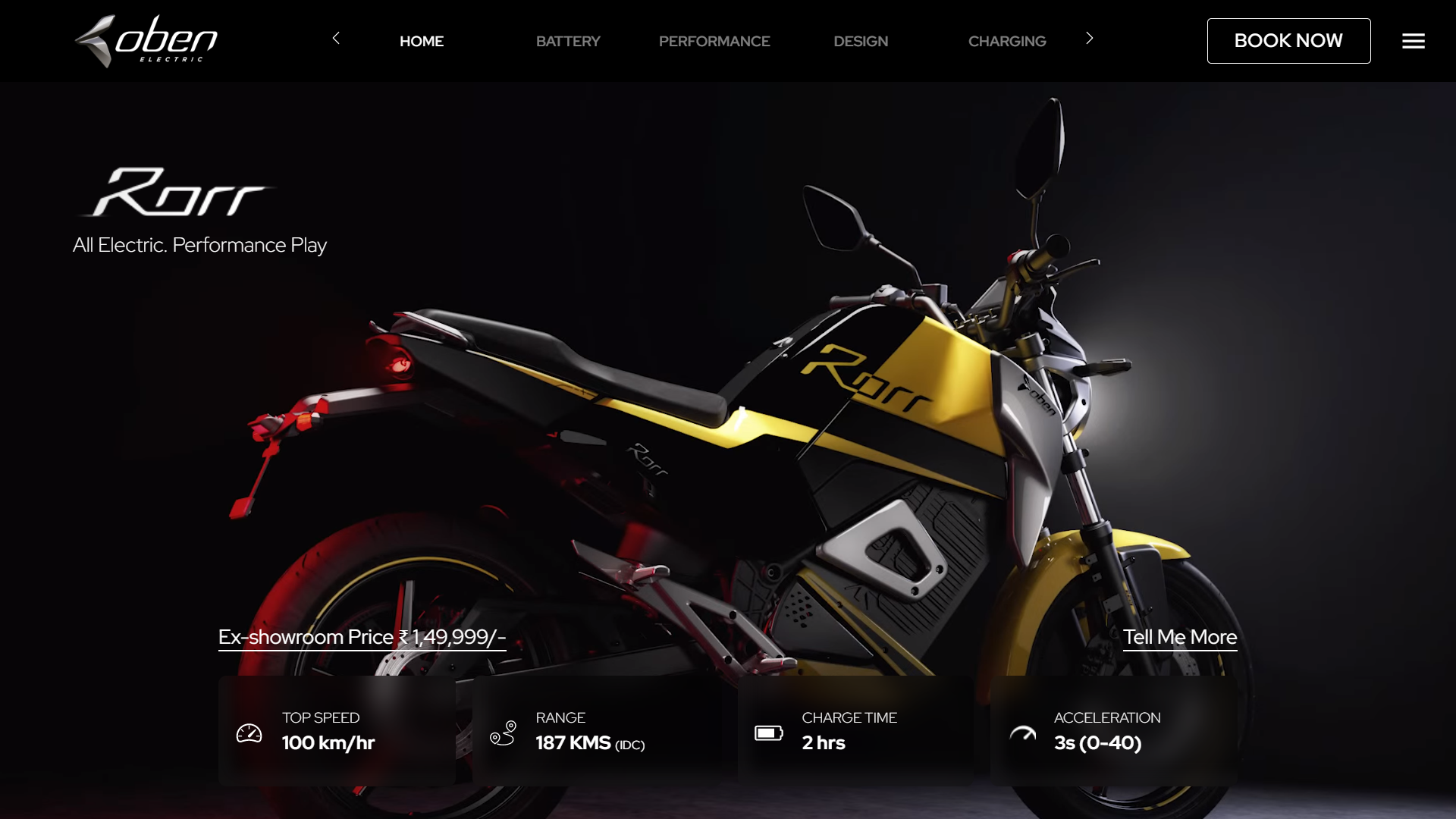 Opening Blog for New Website