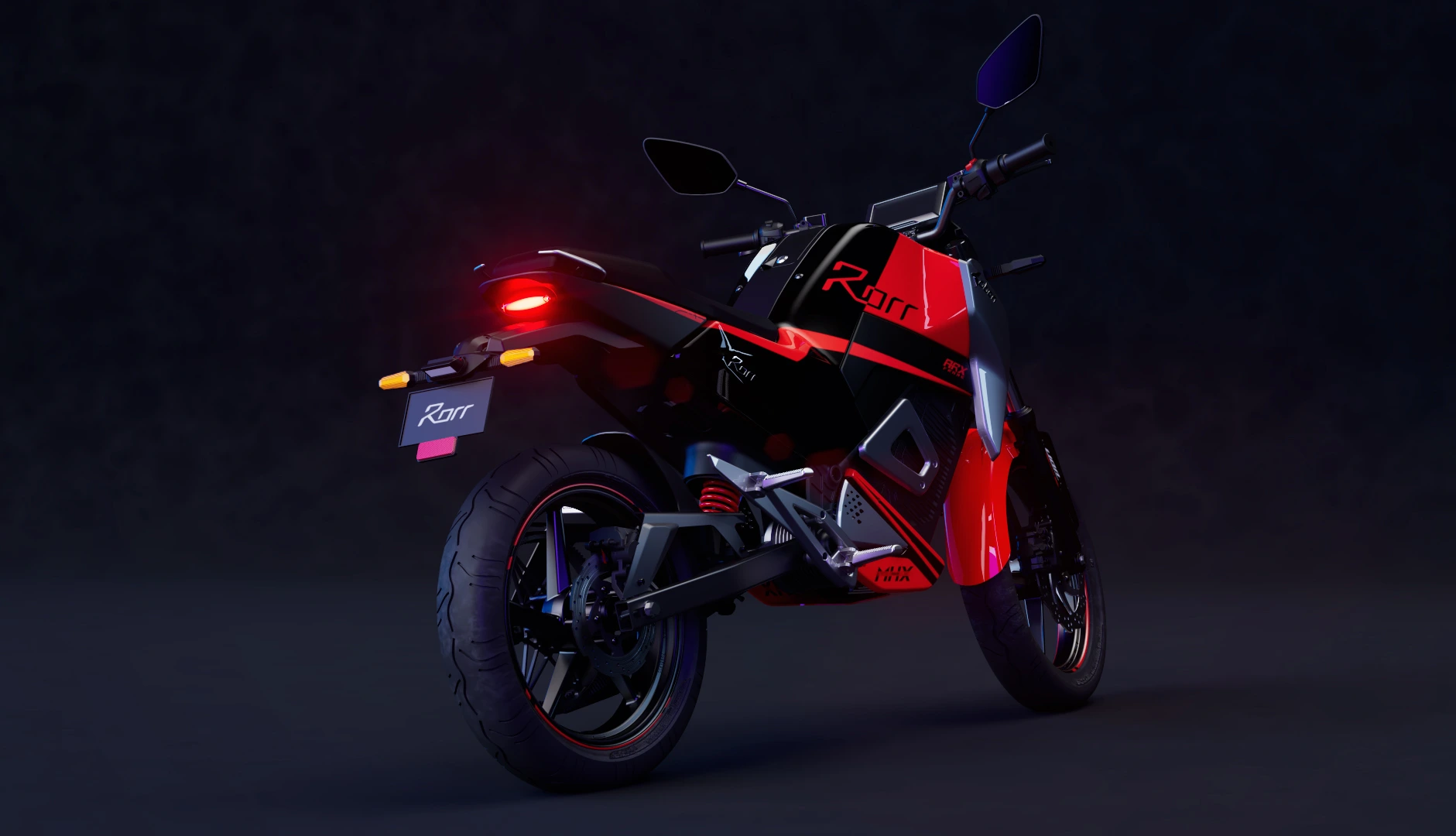 Oben Electric's Motorcycle is Redefining Speed and Efficiency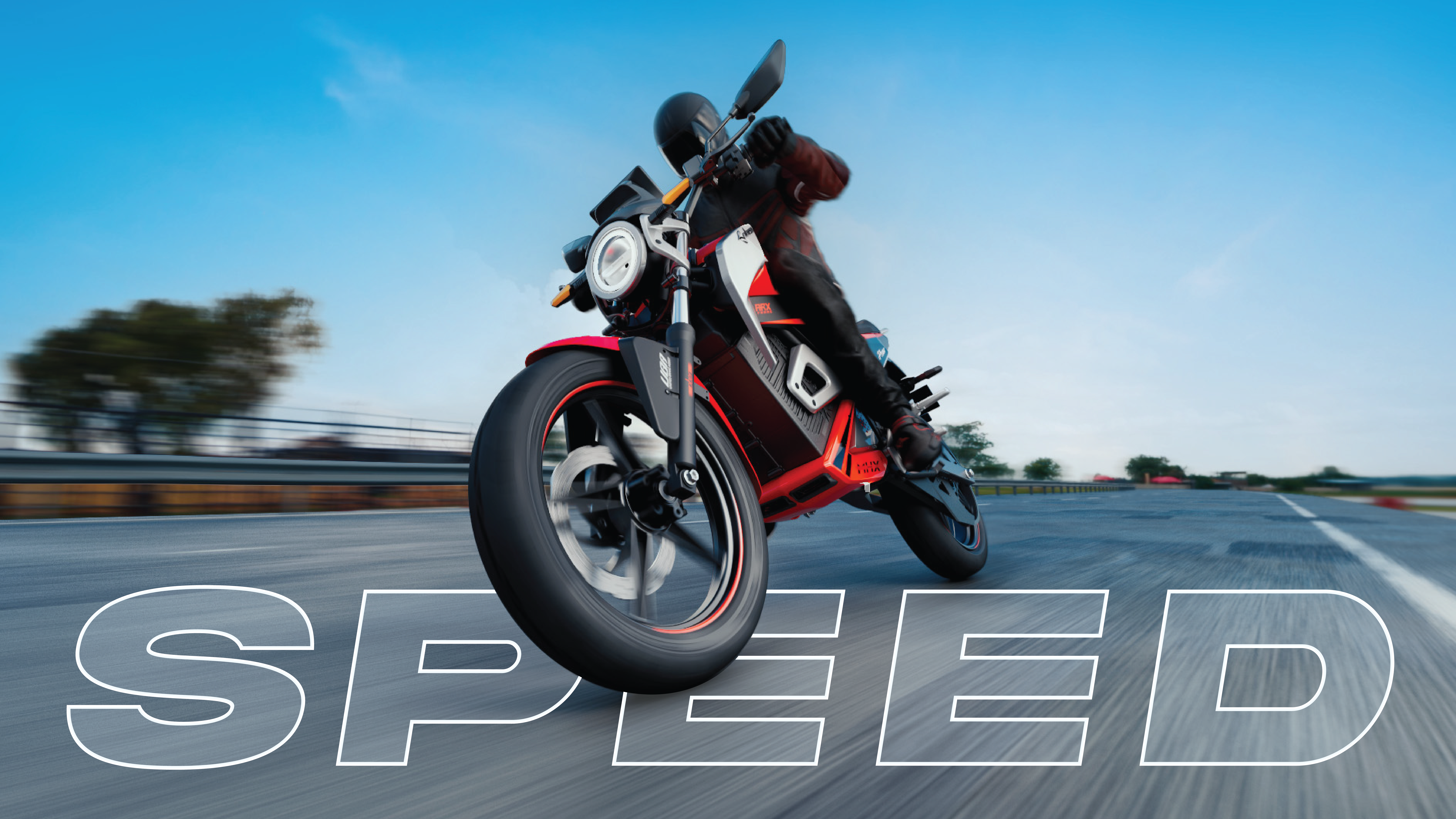 BY
Oben Electric
Tue Jul 18 2023
15 mins read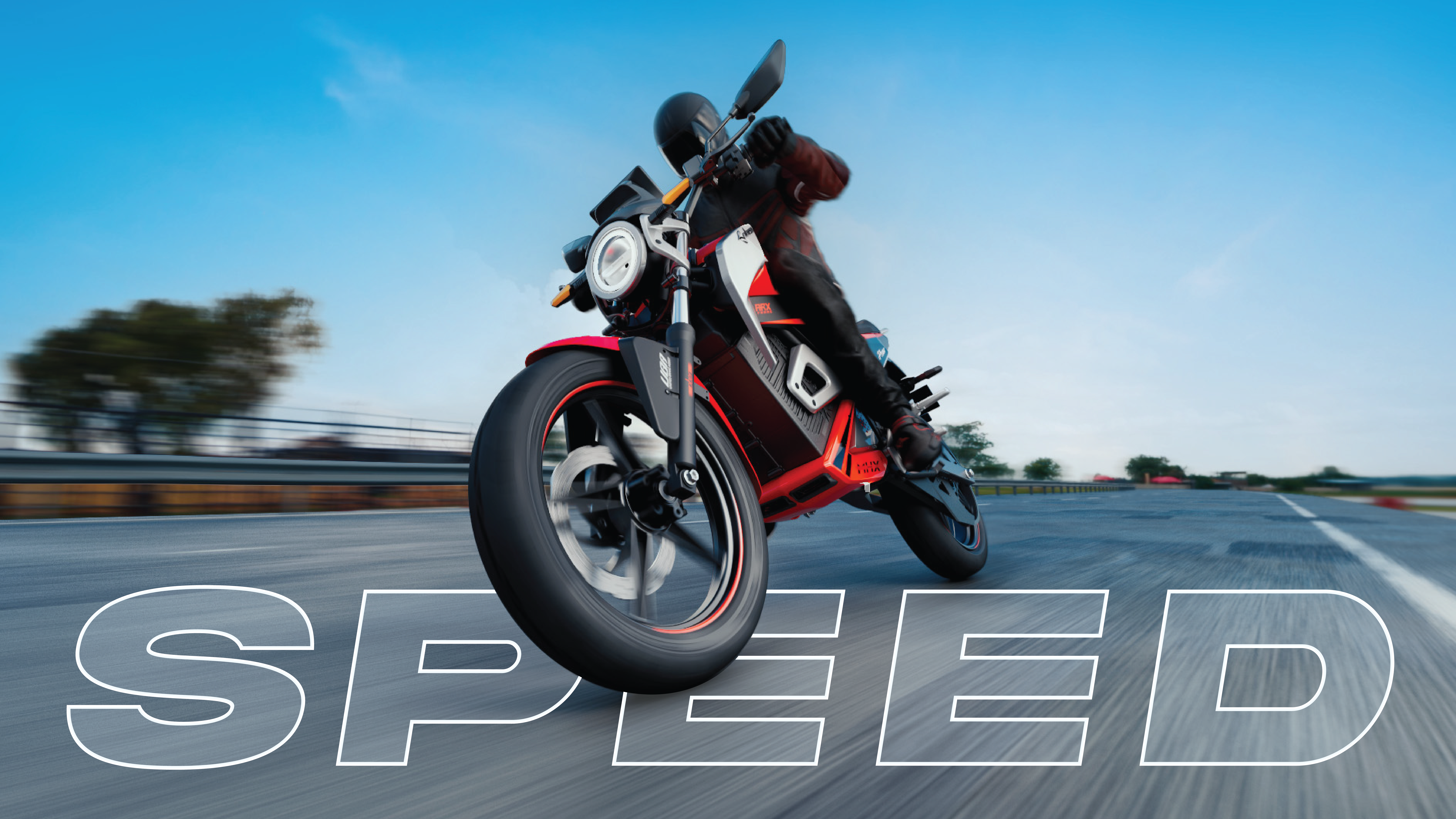 In recent years, electric motorcycles have become a force to reckon with. Their popularity has surged immensely; more than 200 thousand electric bikes were sold in India last year, and these numbers are forecast to increase by 48% in the next 5 years.
The reasons for their popularity are many - eco-friendliness, low running costs, and easy maintenance. However, a long-standing concern about these vehicles has been their speed. They are not considered as fast or efficient as their traditional counterparts. Oben Electric's mission is to address these concerns about speed and bring to the market a bike that looks good and performs even better.
Meet Oben Rorr, a pathbreaking innovation in the electric bike segment! This electric motorcycle redefines everything we know about speed and efficiency. Oben Electric's Oben Rorr packs impressive features to present you with a super-fast biking experience. Here is how Oben Electric's Oben Rorr is revolutionising speed and efficiency.
How is Oben Electric's Rorr Redefining Speed and Efficiency?
Oben Electric's Rorr has been indigenously designed and manufactured to deliver a one-of-a-kind riding experience. With a powerful motor engine and stylish looks, Rorr offers what it promises – speed and efficiency at an affordable price.
Oben Electric's Rorr has a top speed of 100 km/h. This makes the electric bike a perfect companion for long open roads, allowing you to cruise smoothly. The fast acceleration features further contribute to Oben Rorr's top-level performance, going from 0 to 40 kmph in just 3 seconds. The acceleration creates a super responsive experience and puts you in complete control while riding or when you take this e-bike for a test ride.
Key Features
Super Powerful Motor
The key to speed and efficiency for an electric bike is its motor. Oben Rorr has a 10kW heavy-duty IPMSM motor that gives you 8kW of peak power. The IPMSM motor is more robust and facilitates higher speeds than the traditional PMSM motor. It benefits from the magnetic and reluctance torques, generating almost 62 Nm torque. This heavy-duty motor makes the Oben Rorr not just fast but also efficient.
Three Drive Modes
Oben Electric's Oben Rorr allows the rider to choose their own speed experience with three dynamic drive modes – Eco, City, and Havoc. Each mode has a specific speed making it suitable for different situations.
Eco offers 50 kmph, City offers 70 kmph, and Havoc offers 100 kmph. However, riding at such high speeds may raise concerns about overheating. Oben Electric solves this with the MHX technology, featuring the best heat management system.
Range
The range is the distance the bike covers on a single charge. On average, e-bikes in India offer a range of about 100 km. However, Oben Electric's Rorr redefines efficiency to give you a 187 km range, making it perfect for long-distance travel.
Battery
The secret to Oben Rorr's efficiency is its 4.4 kWh battery. Oben Electric uses the LFP or Lithium iron phosphate battery which has a life cycle five times longer than traditional Lithium-ion batteries. This battery can withstand up to 50% higher temperatures than regular batteries. It also has a water and dust-resistant aluminium metal casing with an IP67 rating, one of the highest in the market, ensuring you can ride with confidence. The battery also supports super-quick charging and gets you to 80% charge in 2 hours.
Safety
A world-class bike, Rorr from Oben Electric, redefines speed and efficiency without compromising your safety. It is packed with some of the best-in-class safety features. From a safe battery pack to a security alert system - Rorr is your safety superhero.
Oben Rorr has a Unified Brake Assist (UBA) that gives you the safest braking method. It applies both the front and rear brakes simultaneously, allowing you to be in control. Oben Rorr also has a Driver Alert System and Theft Protection System creating a safe electric bike riding experience.
Design
While speed is what Oben Electric specialises in, it does not disappoint in the areas of design and appearance either. The innovative ARX frame design ensures high stability and serves as a reminder that design is not just about looks but about comfort and efficiency. The comfortable ergonomics make the ride enjoyable, and the neo-classic design makes it pleasing to the eye.
Get the Coolest Ride in Town
To sum up, Oben Electric's world-class e-bike, Oben Rorr, redefines speed and efficiency by bringing together some of the best specifications available on the market. It promises to change popular perception about bike speeds, going above and beyond in performance.
Test ride the Oben Rorr motorcycle for a best-in-class riding experience!
Recommended Blogs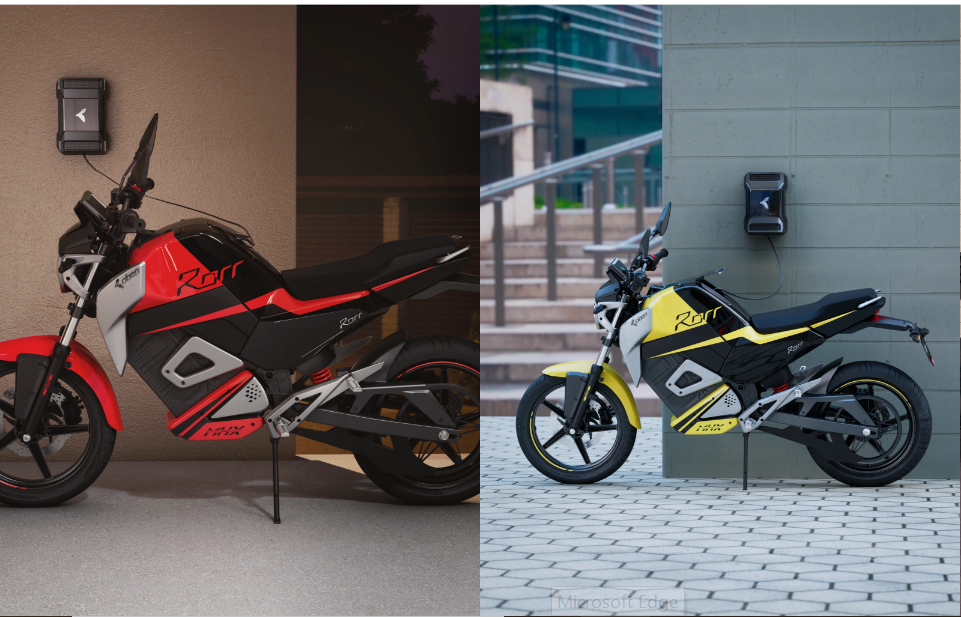 ObenElectric Charging Specialist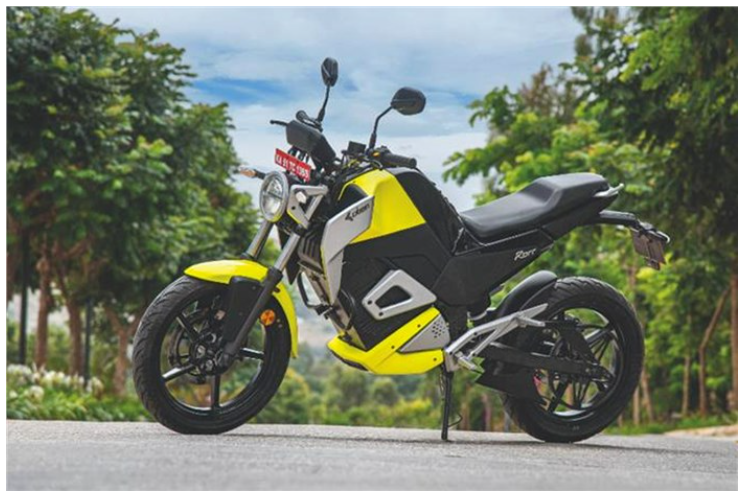 Oben Rorr e-bike deliveries to begin in Q1 2023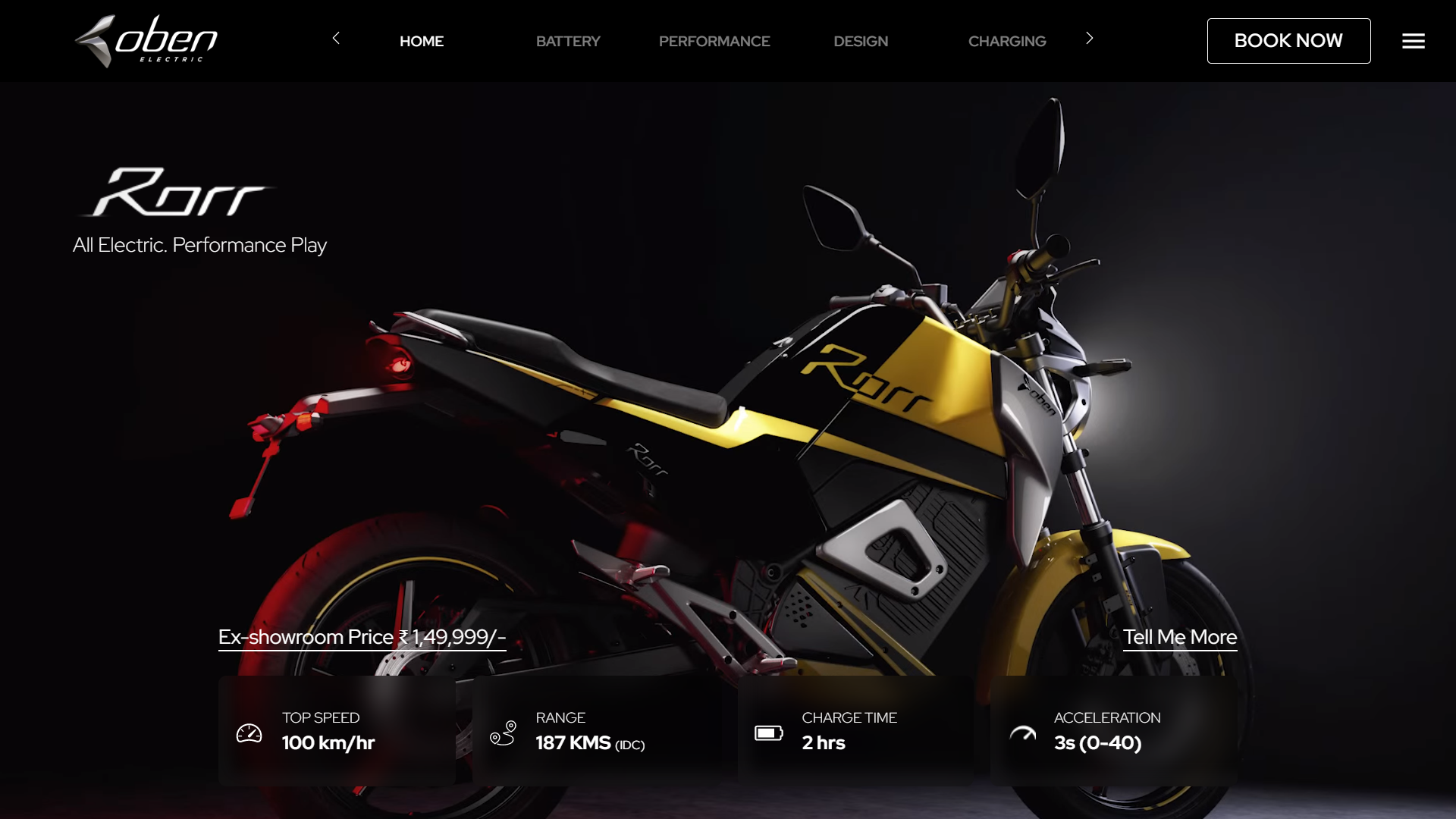 Opening Blog for New Website